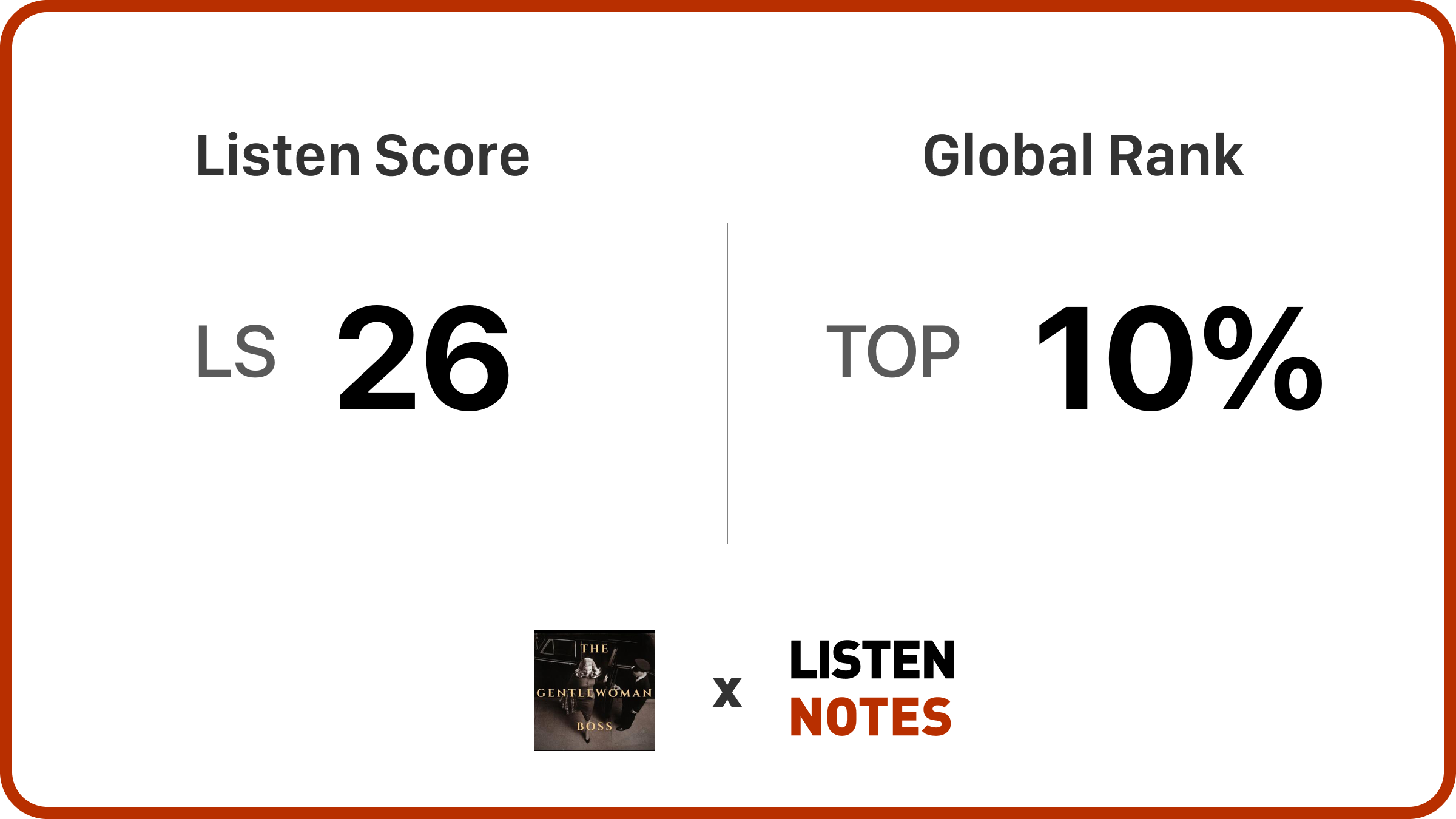 The Gentlewoman Boss Podcast is on a Mission:
To foster civility, respect, and integrity (with a dash of sartorial elegance) in the boardroom and beyond...
It has received numerous accolades, including being one of the top 10% most popular shows out of 2,697,250 podcasts globally (ranked by Listen Score), being named Top 20 Best Month Reporting Podcasts of 2021 by Welp Magazine, #36/200 in Top Entrepreneurship Podcasts by Podchaser, & Top 20 Best Whistleblower Podcasts for 2021 by Castbox Media.

Please consider making a one-time donation or becoming a SPONSOR.

Thank you for your support!
While we are not a non-profit or charity, and therefore can not offer you a receipt for your donation, we welcome your support and, in return, can place your name, or that of your company and it's logo on our website as a Sponsor with a link back to the URL of your choice.
Feel free to contact us if you have any questions.
Thank You for your gift and support.

Michelle Horlbogen, CEO
Chief Empathy Officer
Host of The Gentlewoman Boss Podcast